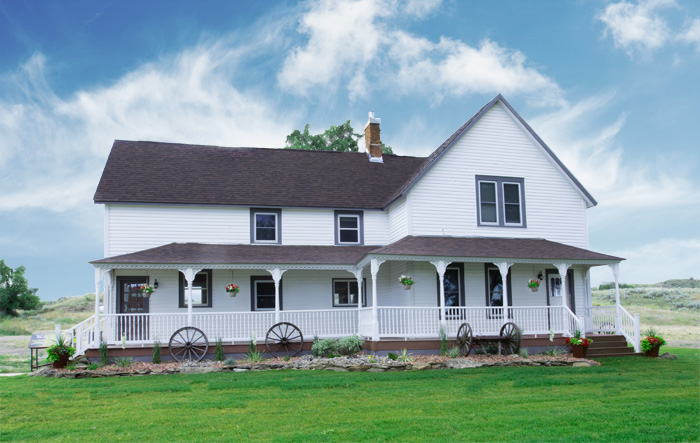 History of the Guest House
The Yellowstone Jewel guest house was built in the late 1800's by Henry J. Tusler, who arrived in eastern Montana and established a successful ranch east of Miles City, Montana. Mr. Tusler was a horse breeder of some repute. He fulfilled the constantly growing needs of area ranchers and homesteaders for both work horses and riding horses . There was a railroad flagstop station on the Tusler ranch, and that siding is still known as "Tusler." The Tusler House is a Victorian house, built in the American Queen Anne style. The house features a beautiful veranda that beckons visitors to sit and enjoy the view. The veranda has the traditional overhanging eaves, as well as some varied, ornate spindle work – very rare at the time of construction. Henry's son, Wilbur, was born in the house in 1890. Wilbur went on to become one of the most prominent architects of the early 20th century in the Midwest. Among many other things, he designed the Foshay Tower in Minneapolis, Minnesota. Directions.
Click a link below for more information: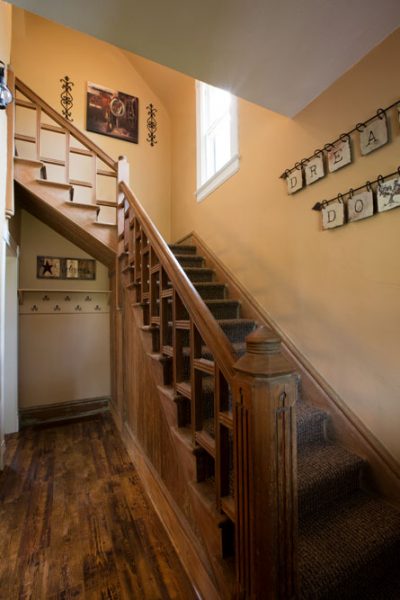 Features:
Access to all the features of the Yellowstone Jewel
Fully furnished
3,000 Square feet
Flat Screen TV with Cable and Netflix
Internet and Wi-Fi throughout
Non-smoking environment
Four spacious bedrooms
8 available beds – 2 Kings, 2 Queens, 4 Singles
Sleeps 12 comfortably
Full-size Teepee on property (sleeps 12)
Bathroom with tub & shower upstairs
Bathroom with shower downstairs
Fully equipped kitchen
Washer and Dryer
Fire pit
Cowboy Golf on the Driving Range
Rates for the Guest House
$395 per night (2-night minimum stay)
$150 cleaning fee
Maximum capacity of 12
A great location for:
Weddings
Family Reunions
Weekend Getaways
Birthday Parties
Corporate Events
Class Reunions
Seminars
Vacations
Family Retreats
Religious Retreats
Family Get-Togethers
A Family Bereavement Location for Local Funerals
Yellowstone Jewel Bus Rental
We offer the 25 passenger Yellowstone Jewel Tour bus for shuttle services between sites that may include your prom night, parties, wedding, class and family reunions, birthdays or corporate events.